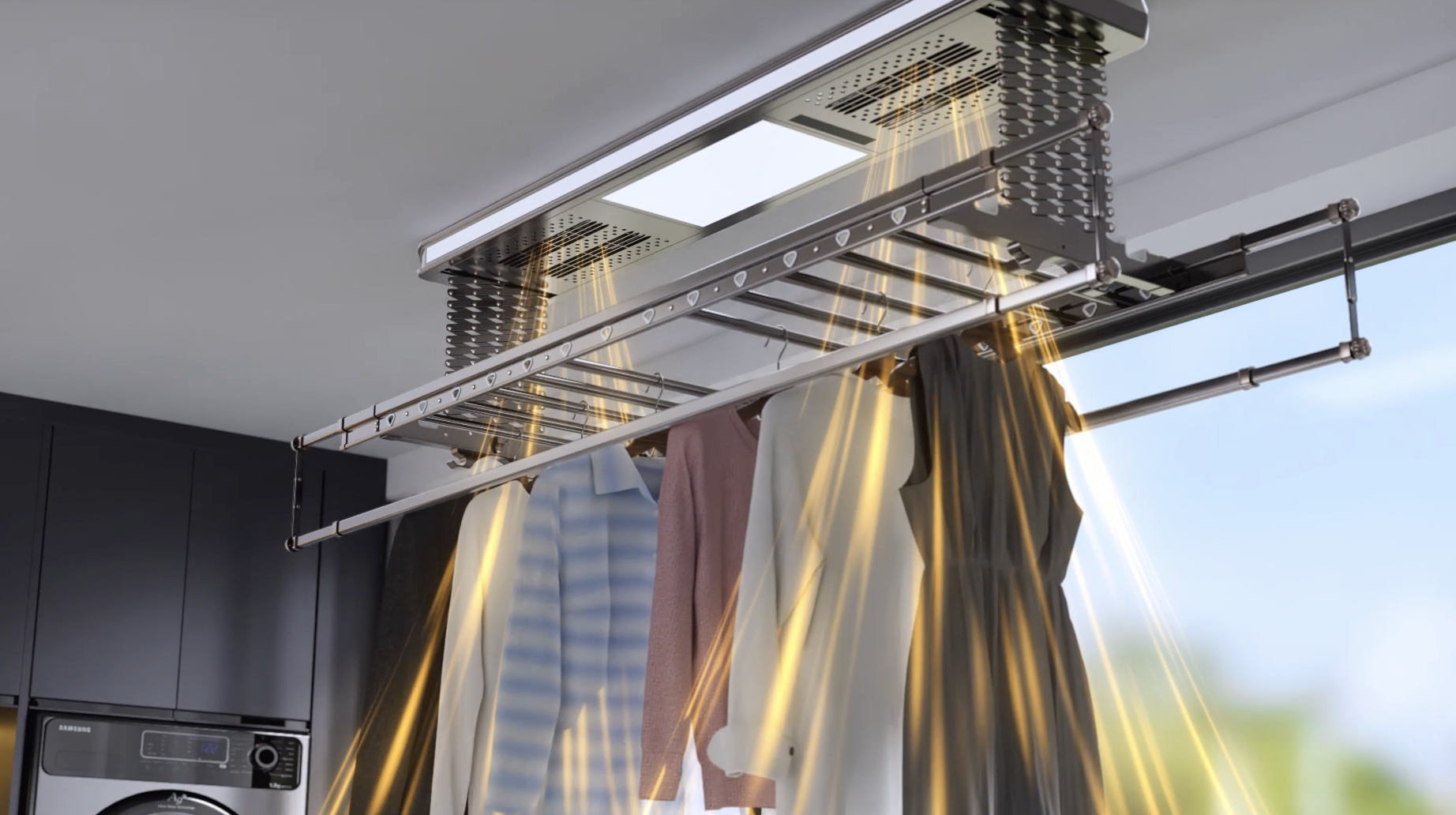 It's 𝗢𝗳𝗳𝗶𝗰𝗶𝗮𝗹! We, at Remode Hub Singapore, are proud to introduce our latest Automated Laundry System.
𝐓𝐡𝐞 𝐒𝐆 𝐌𝐨𝐝𝐞𝐥 - Mighty (SG004), Essential (SG005), Absolute (SG006).
Assembled in Singapore🇸🇬
𝑵𝒆𝒘 𝑨𝒅𝒅𝒊𝒕𝒊𝒐𝒏𝒂𝒍 𝑭𝒖𝒏𝒄𝒕𝒊𝒐𝒏𝒔
- 𝑁𝑒𝑤 𝑇𝑟𝑖-𝑇𝑜𝑛𝑒 𝐶𝑜𝑣𝑒 𝐿𝑖𝑔ℎ𝑡
- 𝐼𝑛-𝐵𝑢𝑖𝑙𝑡 𝑉𝑜𝑖𝑐𝑒 𝐶𝑜𝑛𝑡𝑟𝑜𝑙
- 𝐼𝑜𝑛𝑖𝑧𝑒𝑟 (SG006)
- 𝐷𝑜𝑢𝑏𝑙𝑒 𝑆𝑐𝑖𝑠𝑠𝑜𝑟𝑠 𝐴𝑟𝑚 (SG006)
We can guarantee that we never compromised our quality standards, and it is one of the best in the market at present.
Join the community now!
𝘿𝙤 𝙔𝙤𝙪𝙧 𝙇𝙖𝙪𝙣𝙙𝙧𝙮 𝙏𝙝𝙚 𝙎𝙢𝙖𝙧𝙩 𝙒𝙖𝙮
Shop Online:
www.remodehub.com
Shopee: (𝑻𝒐𝒑 𝑺𝒆𝒍𝒍𝒆𝒓)
https://shp.ee/3xjry3v
Lazada: (𝑻𝒐𝒑 𝑺𝒆𝒍𝒍𝒆𝒓)
https://s.lazada.sg/s.bSUu3
Qoo10: (𝑻𝒐𝒑 𝑺𝒆𝒍𝒍𝒆𝒓)
https://qoo.tn/BueUIY/Q107393656
TikTok:
https://vt.tiktok.com/ZSLemgt4d/